For Belgium, the options are limited
Currently (April 2023), it is not legal in Belgium to work with psychedelic substances such as MDMA, LSD or psilocybin. Furthermore, no scientific research is conducted in Belgium, which is done in the Netherlands or the United States. Because of this, we expect that it could be years before a Belgium can have legal MDMA sessions.
In the Netherlands, MDMA therapy is possible
Aside from the scientific studies where it is difficult to qualify to participate, there are a few companies in the Netherlands that do offer MDMA sessions. Trip Therapy, for example, offers an MDMA session using a legal analog of MDMA. This is a substance that has the same structure and action, but is just a little bit different and therefore legal under Dutch law.
Read here honor about the legal MDMA therapy
Where in the Netherlands can you go as a Belgian?
If you want to make the effort to travel to the Netherlands for an MDMA session you can go to several locations. Depending on where you live, Eindhoven or Schiedam (near Rotterdam) are the closest.
Option 1: Do a session with Ronald and book yourself a hotel, Airbnb or vacation rental in or around Eindhoven.
Option 2: Do a session with Marcel in or around Noordwijkerhout and book yourself a hotel, Airbnb or vacation rental.
Option 3: Book a session at our location Psychedelic Loft Schiedam. At this location, food, drinks and lodging are included.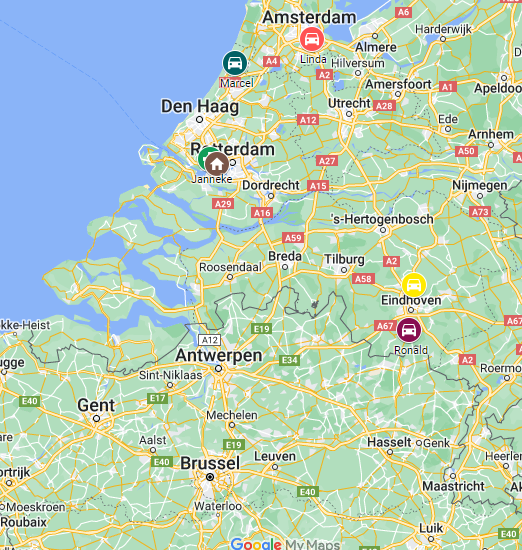 Signing up for a session
Through the intake that can be completed online, you will be tested for safety. This is because some conditions and/or medications do not go well with MDMA. If you first want to read more about MDMA sessions you can use the following link: